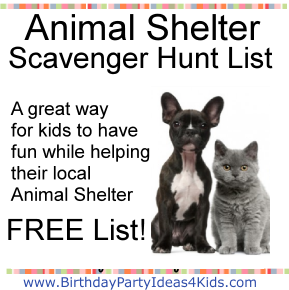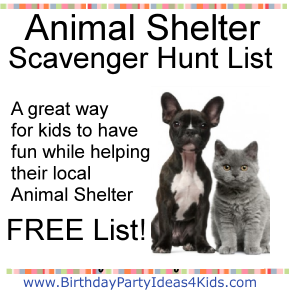 The Animal Shelter Scavenger Hunt list has been added to the Birthday Party Ideas 4 Kids website!   This is a great party activity that helps collect items for local Animal Shelters.
We've included a FREE item list of lots of items to collect.  Simply print out the list and have teams search for the items.   Once the items have been collected take the party guests to the nearest Animal Shelter and drop off the donations!    The list includes items that will help care for dogs, cats and other small animals!
This is a great charity party theme for kids who are animal lovers and that want to give back to their community.
Birthday Party Ideas 4 Kids … let's get the party started!