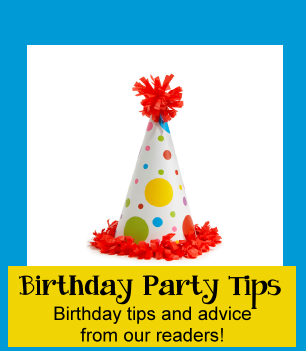 We've added a page full of great birthday party tips that you can use when planning
your next birthday party!
Tips and advice on invitations, RSVP's, how to rent a bounce house, how many kids to invite,
how to schedule and plan for the party.
What are your favorite tips for kids birthday parties?  Let us know and we will add them to
the website!
Birthday Party Ideas 4 Kids … let's get  the party started!
Birthday Games
Activities
Party Themes
Sleepover Guide
Boys and Girls Party Games
Scavenger Hunts with free lists
Tips, advice, planning schedules and more!