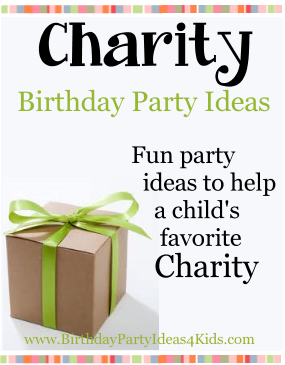 When your child wants to use their birthday to give back to others
Sometimes all children want for their birthday is to give back to others that are less fortunate.   We've listed some favorite ways to do just that on our Charity Birthday Party Ideas page on the Birthday Party Ideas 4 Kids website.
We've covered what to write in the invitation to let guests know what you are doing and how they can help.
There are some fun games that allow guests to have fun while collecting items / donations or making items to give away.   Everyone can have fun and get involved!
For all the great ideas – Charity Birthday Party Ideas
Let's get the party started!