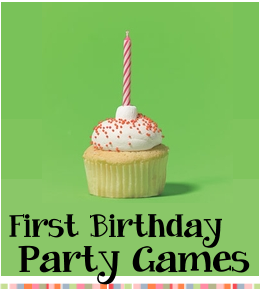 The first birthday party is a special one and we've posted some fun
1st birthday party game ideas to make the one year mark even more fun!
We've collected all of our readers favorite party games and placed them
all on one page – so it's easy to pick and choose / mix and match which games
will work for the birthday child and the party guests.
If you need more ideas on how to make the first birthday memorable
check out our 1st birthday ideas page that is filled with different ways
to make and save memories that will last for years.
Birthday Party Ideas 4 Kids – Lets get the party started!
Party Games, Birthday Themes, Activities, Sleepover ideas and more!