Birthday Party Ideas 4 Kids Giveaway!
Enter to win one (1) copy of the wonderful book:
The Night Before My Birthday Book
by Joni Rubinstein
Enter using Rafflecopter from our website at:  Birthday Party Ideas 4 Kids contest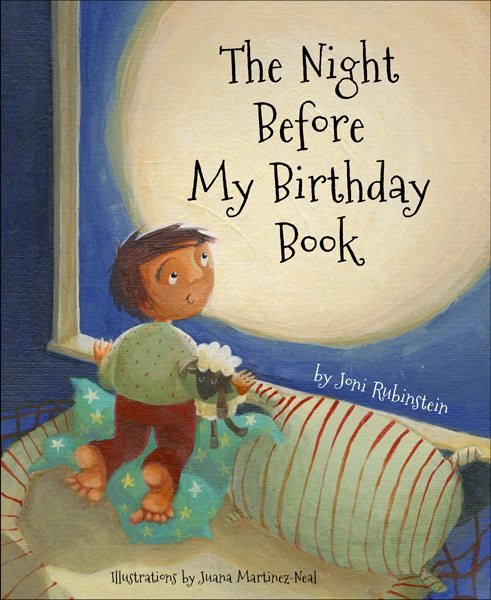 The Night Before My Birthday Book looks like a children's book but it is also a family book, a tradition, and a keepsake. What started out as the author's family tradition of reading a poem to her children on birthday eves has become a book bursting with colorful multi-cultural illustrations that capture the excitement felt by children as they are tucked in bed the night before a birthday.  It also celebrates the magical transition children experience on the eve of a birthday full of anticipation with dreams of waking up a brand new age.
 The Night Before My Birthday Book also becomes a keepsake family treasure with chronicle pages to personalize and record transitional life events as well as birthday wishes and dreams that came true in the past year.
​
​
Children come into hearts and homes in different ways; this book is for all families.
Good luck!