Gingerbread House Frosting Recipe
Gingerbread houses are fun for kids to build around the holidays.  Use this simple recipe to make icing to hold your gingerbread house together and to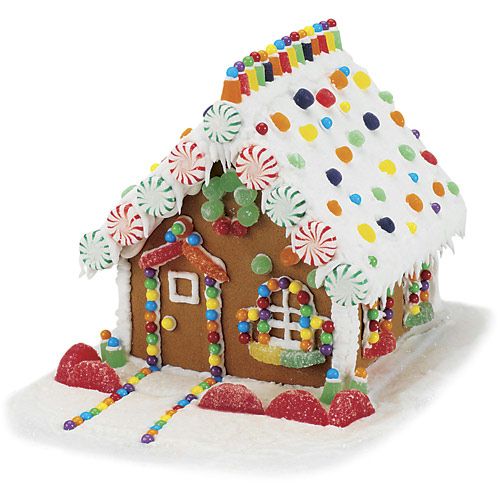 attach pieces of candy to the house.
Frosting for Gingerbread houses
1 pound of Powdered Sugar
3 Egg Whites (at room temperature)
1/2 tsp. Cream of Tartar
1/2 tsp. vanilla (optional)
In mixing bowl mix together all ingredients with an electric mixer.  Beat until the mixture is smooth.
Pour into pastry bags and use to attach the gingerbread house pieces together.  For an easy and disposable pastry bag fill a Ziploc sandwich bag with frosting and close the top.  On one of the bottom corners cut a small piece of the corner off the bag.  Manage the flow of icing by cutting a bigger hole if it comes out too slow.
Gingerbread house kits are available at most stores during the holidays … or simply use squares of Graham crackers for the Gingerbread house walls and roof.
Make gingerbread houses at your next holiday party or winter birthday party.  They are a fun craft and party favor all in one!
For more fun Christmas Party Ideas,  Christmas Party Games and activities and Winter Birthday Party Ideas see our website www.birthdaypartyideas4kids.com